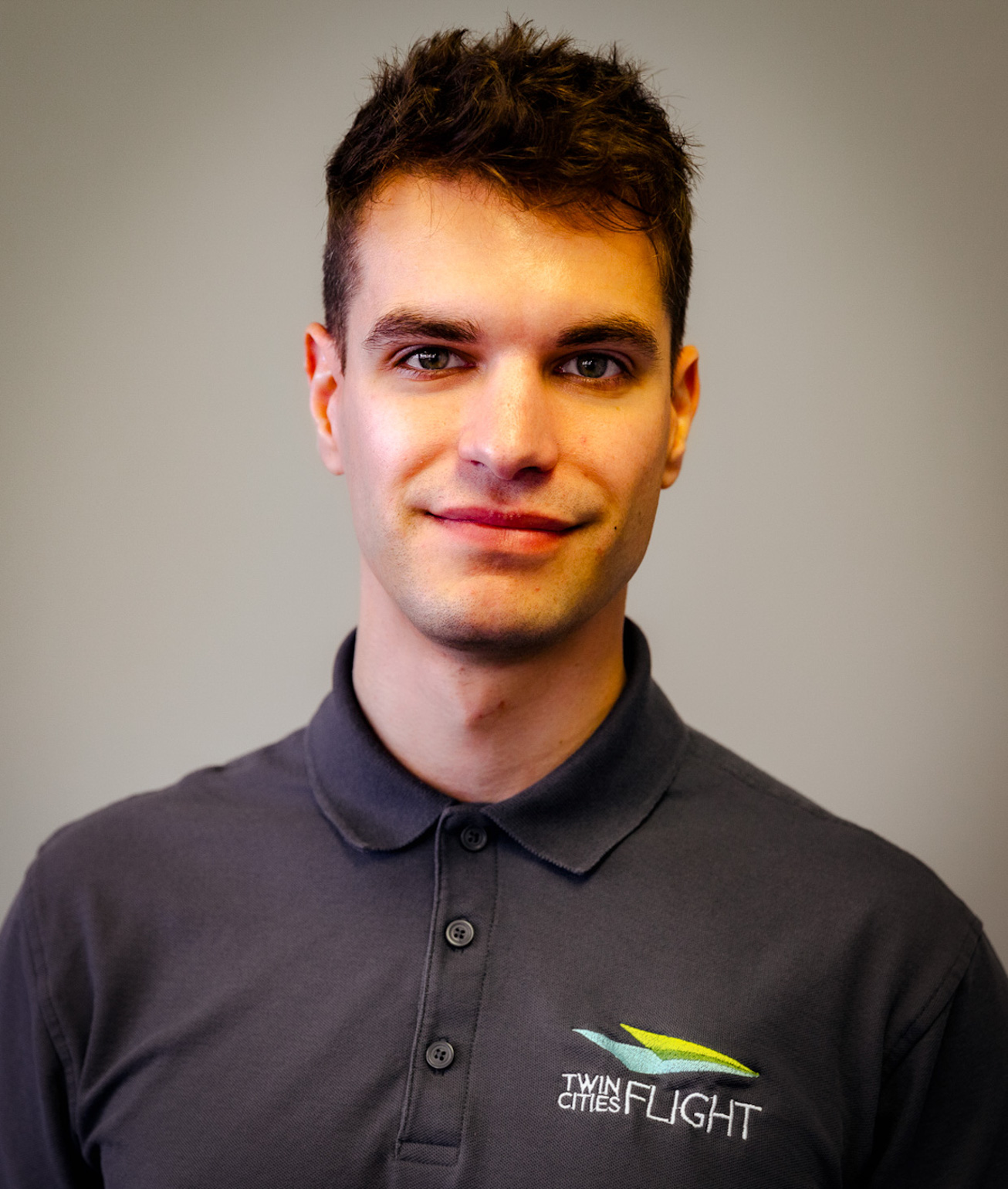 Seth grew up in Columbus, MN on a small hobby farm. In the earlier years of his life, he spent a great amount of his time helping with his parents small farm operation and grew to love the countryside setting. The neighborhood he grew up in was tight-knit and there was always something to do outside with others that lived in the area. He enjoyed roaming the neighborhood on dirt bikes and four-wheelers, or snowboarding behind them.
After he graduated high school, he attended general college at Century College and then continued his education by studying Ecology and Environmental Science at South Dakota State University. While studying, he experienced a traumatic brain injury which removed him from college. Through recovery, he realized his interest in aviation had grown tremendously and he decided to pursue his Private Pilot License. While working to obtain his Private Pilot License, he took a desk job at Twin Cities Flight. He obtained his Private Pilot License in 2017 and devoted himself to the flight school for the foreseeable future.
In August 2021 he was given the opportunity to become Senior Director of People, Strategy, and Growth for the flight school. He took this opportunity wholeheartedly and maintains this position pursuing dreams of growth and uniqueness for Twin Cities Flight.